To engage professional and emerging actors, directors, and playwrights in developing, producing, and presenting new plays.

"The theatre has grown into one of our community's most remarkable gems"

- Michael J. Smith, Westchester County Legislator


The premiere
of Howard Meyer's new drama
Interviewed in federal prison, Lindsay Kountze is forced to reexamine her life-altering choice and the events that preceded the 60th anniversary celebration of the Los Alamos National Laboratory: Billy Kountze, Lindsay's dad and Group Leader at the Lab, has secured a long awaited promotion for his and Lindsay's best friend Paddy Poweahla, but the promotion is not what it initially seemed. Paddy has been asked to head up the inspection of toxic waste pits exposed by the 2000 Cerro Grande fire. This 'inspection' proves to be a cover-up of dangerously high levels of radiation emitted by these pits. Lindsay, interning as an environmental geologist, has been assigned to study the reported effects of the radiation leaks at neighboring Indian reservations. Lindsay and Paddy find themselves caught between their devotion to Billy, Paddy's reconnection to his native heritage, and the unavoidable truths that the cover-up is bringing to light.


RADIANCE
Directed by Christopher Grabowski
Featuring Obie award winning actor Christopher McCann
(The Lights at Lincoln Center)
Performing May 2nd through
May 19th, 2013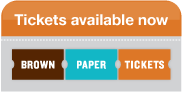 RAVE REVIEW from the JOURNAL NEWS!


Praise for Radiance!
"[Radiance] shines thanks to spectacular performances by a four-person cast directed by Christopher Grabowski.…The chemistry between the actors is palpable. …Obie Award-winner McCann is transfixing…Cruz's Paddy is a deeply sympathetic figure…Lauwers is superb. Rachel Ann Jones [is] funny, magical and hopeful.
By orchestrating such outstanding performances, director Grabowski… [creates] a concentrated emotional experience."
- John P. McCarthy, The Journal News
Read the review in the Journal News.
Read the article in Westchester Magazine.
Read the article in Westfair Publications.
Read the article in The Examiner.

Axial Theatre:
Ten Questions, Ten Answers